Brian Frazer's Hyper-chondriac is caustically funny yet quietly moving.
"Is your husband/boyfriend/brother/dad prone to road rage? Does he concoct conspiracy theories about sales people? Ideally, men would seek out therapists and read self-help books. But most don't. That's why you should give them Brian Frazer's caustically funny yet quietly moving Hyper-chondriac. The ex-weightlifter, stand-up comedian and humor writer details his search for serenity without a whiff of John Gray-itis. Stressed out of his gourd, Frazer describes how he investigates various relaxation techniques: Zoloft, Reiki, yoga, meditation. Some of it worked. Some was silly. The best part is when Frazer, amid all the guy yuks, slips in how deeply affected he was by growing up with a mother who had MS."


"Frazer's first book is the perfect medicine for anyone suffering from a case of treacly-memoir syndrome. Hilarious and biting, Hyper-Chondriac recounts the author's lifelong battle with various ailments and maladies, ranging from minor instances of frostbite to rage-filled meltdowns. Frazer's reflections are distinct and laugh-out-loud funny. During a teen rendezvous, Frazer contemplates how his date, suffering from scoliosis, removes her brace: "It probably had to involve her entire family, as if they were an Indy pit crew." It's that kind of spiked, wickedly funny observation that makes this sickness-filled book so easy to swallow. A-"
-- Entertainment Weekly

"Read this hilarious memoir about one man's obsession with achieving perfect health, then call us in the morning."

-- #3 on Entertainment Weekly MUST LIST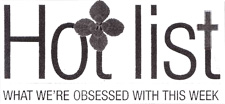 "... a riotous romp through a head case's attempts to find inner peace for his own bodily health."
-- New York Post

READ AN INTERVIEW WITH BRIAN IN NEW YORK DAILY NEWS!
ADDITIONAL PRAISE FOR HYPER-CHONDRIAC:
"How did Brian Frazer take his neuroses and write a hysterical book, while mine just annoy my family? Seriously, this is one funny book. Damn it." -- Ray Romano
"Hyperchondriac is an amazing book. It's funny, raw, moving, and original. And I'm not just saying that because I'm afraid Brian Frazer will be angry at me if I don't." -- A.J. Jacobs, author of New York Times Bestseller The Know-it-All
"Brian Frazer has written a very touching and hilarious exploration of family, hypochondria, and road rage. How awesome to have another great author to read." -- Greg Behrendt, co-author of National Bestseller, He's Just Not That Into You
"Hyper-chondriac is my new favorite memoir! It was so funny I laughed out loud, so honest I gasped out loud, and so relatable I immediately called my therapist. I love this book!" -- Stefanie Wilder-Taylor, author of Sippy Cups are Not for Chardonnay

CHECK BACK FOR MORE REVIEWS, ARTICLES, AND INTERVIEWS